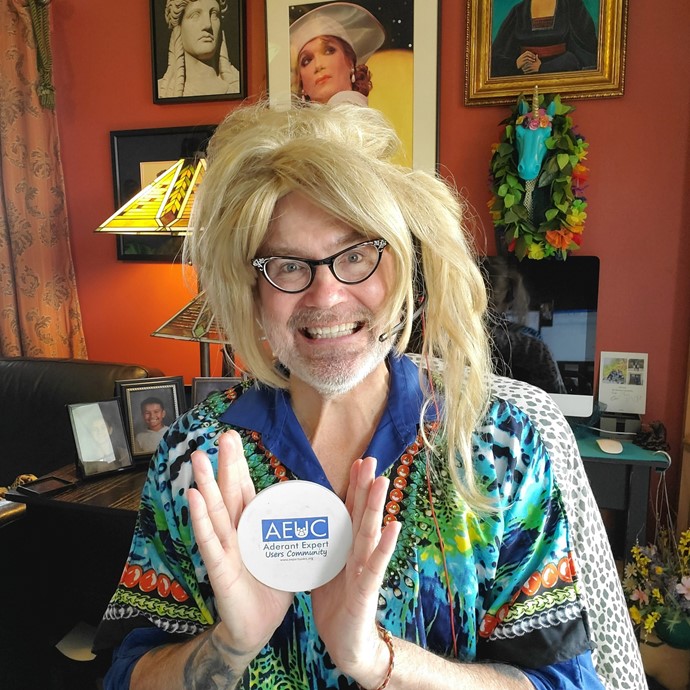 Greetings AEUC Board, Members and Guests,
I am writing to you at what I know is an increasingly challenging time, a time of disruption in our own lives and the lives of our firms and countries we call home. This disruption has brought grief to some, financial difficulties to many, and enormous changes to the daily lives of us all.
I am not here to take up too much of your time, which I know is as precious as a unicorn in flight. I am here to respectfully and humbly request that you support me in my campaign for the new role of Queen of the AEUC. As your loyal and (dare I say fashion-forward) Queen, I vow to hold each and every one of your best interests close to my heart as I work tirelessly to ensure the ongoing success of this esteemed and valued organization, along with the mutual success of every entity that produces, utilizes, enhances or even competes with Aderant Expert. Together, we make our little corner of the world better in ways that only we understand.
Please forgive me for not wearing a solid green dress for the Zoom meeting from which I was sent this portrait taken by the meeting organizer as I was expressing how important the AEUC is to each of us who must seek out the type of peer input and feedback we can only get in this forum. Had I worn a green dress, you could all have entertained me with photoshopped versions of my outfit like those of Queen Lizzy (she lets me call her that) who spoke such heartfelt words on April 5; words I might have allegedly used as inspiration for this greeting to all you fabulous people.
Before I leave you to tackle projects and the list of tickets assigned to me that has grown by 12 since I started this message on my late lunch, I must urge you to continue to be safe as you care for yourselves and your loved ones. Keep your head up and your spirits lifted as best you can. We will get through this together, and likely even better with me as your Queen, dare I say at the risk of being called "hifalutin." Such is the gift I wish to give to each of you as best I can to try to repay you for all that you've given me here at the AEUC.
Thank you very much, and bless you my darlings.
HRH Queen Patsy Roper IX